Welcome to Old School LAX Freak.com

This site is dedicated to all of those former and current lacrosse players - young and old - who have a thirst for learning all that they can about the past 150 years of lacrosse history. The pages that will follow will include a brief history of the game's Native American origin and a recap of its evolution during the 1900's. You will find some neat content on both men's as well as women's lacrosse.

Email us with questions that you might have about a lacrosse stick and we will post it so that you might get a response from our followers. 

© 2009-2014 Old School Lax Freak. All rights reserved.

The material on this site may not be reproduced, distributed, transmitted, cached or otherwise used, except with the prior written permission of Old School Lax Freak.

The Perfect GIFT !!!

A Book On The History Of Lacrosse Sticks


Buy the book on BLURB, AMAZON or buy directly from me.
Click on the book cover above to order or order directly from AMAZON.com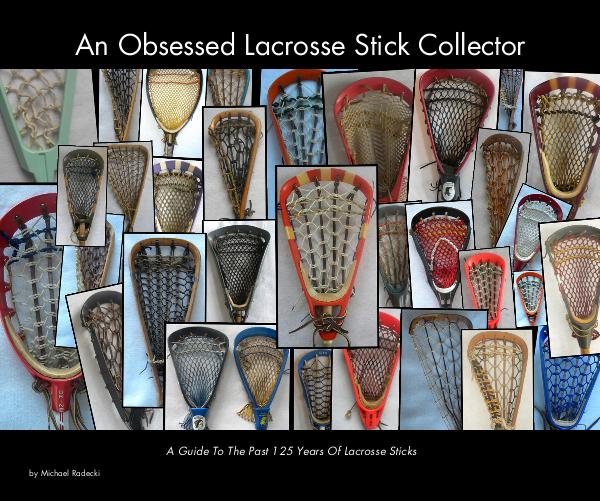 The "AMISCO" Warrior Lacrosse Stick

Looking to see how many different variations of the AMISCO sticker label exist.... anyone have anything different ?

I have seen print advertisements that list a GOALIE Stick by Amisco.... Anyone own one ?

Just acquired 2 really neat EARLY BRINE lacrosse sticks. This is the 2nd generation plastic head that was made by BRINE. I posted a pic about a year ago that featured a blue head .. the two I just acquired are white.. but what makes this early non branded SUPERLIGHT so important is the all original woven pocket. Bobby Pool - the All American player from the 1930's and inventor of the Double Walled Wooden Stick - also designed this pocket and filed for the patent in 1975.. He was eventually granted US Patent # 4,049,273 in 1977 - well after it began to see use in games.

The pocket similar to what STX had offered at the time with MESH - as it was pre-fabricated and could simply be tied into the head when needing replacement. Made of all nylon string - it still resembled a traditional pocket with 4 strings running from scoop to throat just like the leather version would. So there you have it... Bobby Pool also invented and later sold to BRINE his design for a pre-formed pocket.