Looking To Refinish An Old Stick ?

Over the past few years I have come across numerous lacrosse sticks that were not in very desirable condition - but since they were of a particular model that had proven difficult to find - i decided to buy them.  In many cases, the leather pocket had rotted or the gut was brittle and broken. In other instances the condition of the wood was poor due to numerous nicks and gouges and in yet other cases - it may have been a vintage plastic head that no longer had a pocket.  I have been fortunate to have found some very skilled craftsman over the years to help me completely restore such sticks to their original glory.   Below are just a few of the resources who I continue to call upon when I need a stick refinished. 

© 2009-2012 Old School Lax Freak. All rights reserved.

The material on this site may not be reproduced, distributed, transmitted, cached or otherwise used, except with the prior written permission of Old School Lax Freak.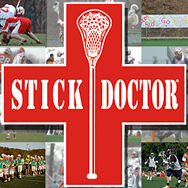 Back in the Summer of 2011, I met the
STICK DOCTOR
at a youth lacrosse tournament in New Jersey. They had set their tent up across from the one that I set up for our U13 Team.  I mentioned that I had a number of unstrung vintage heads from the early 1970's and asked if they could string the heads using the same components that would have been used when they were originally strung back in 1974.  John and Betty Anne showed me a few of the heads that they had recently re-strung. Just seeing the handful of awesome looking heads that they had with them was enough to give me comfort that I had indeed found the right team to recondition my vintage heads. If you have a new head that needs a custom job or a vintage head that requires reconditioning - give the Stick Doctor a call or visit their website @
www.stickdoctor.net.
Back in 2011, I acquired a handful of one piece wooden Spalding Mohawk box lacrosse sticks from a collector in Ontario, Canada. I was extremely excited since these sticks are very hard to find in the United States.  The all leather pockets were really beaten up - with many broken pieces as well as several pieces of the gut side-walls missing.  For these sticks I turned to skilled craftsman Shane Whittle who was more than eager to take on the challenge of restringing an all leather pocket and gut side-wall.  Take a look at the AFTER pics of this awesome work.  Over the years, Shane has refurbished and restrung over 250 wooden sticks.

Contact Information:

Shane Whittle

laxoholic77@gmail.com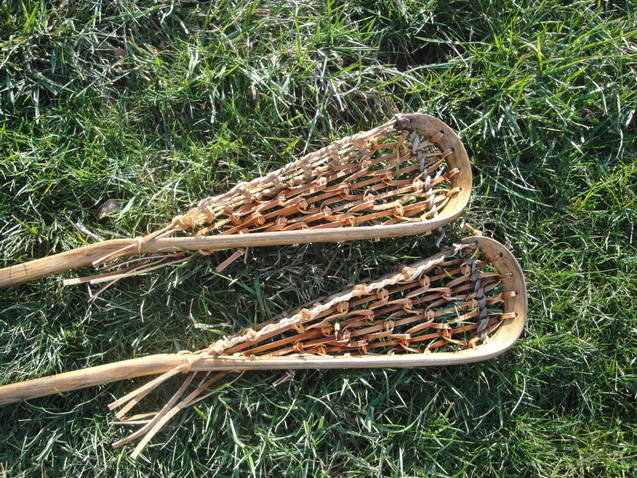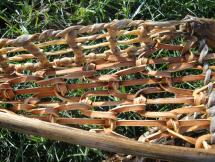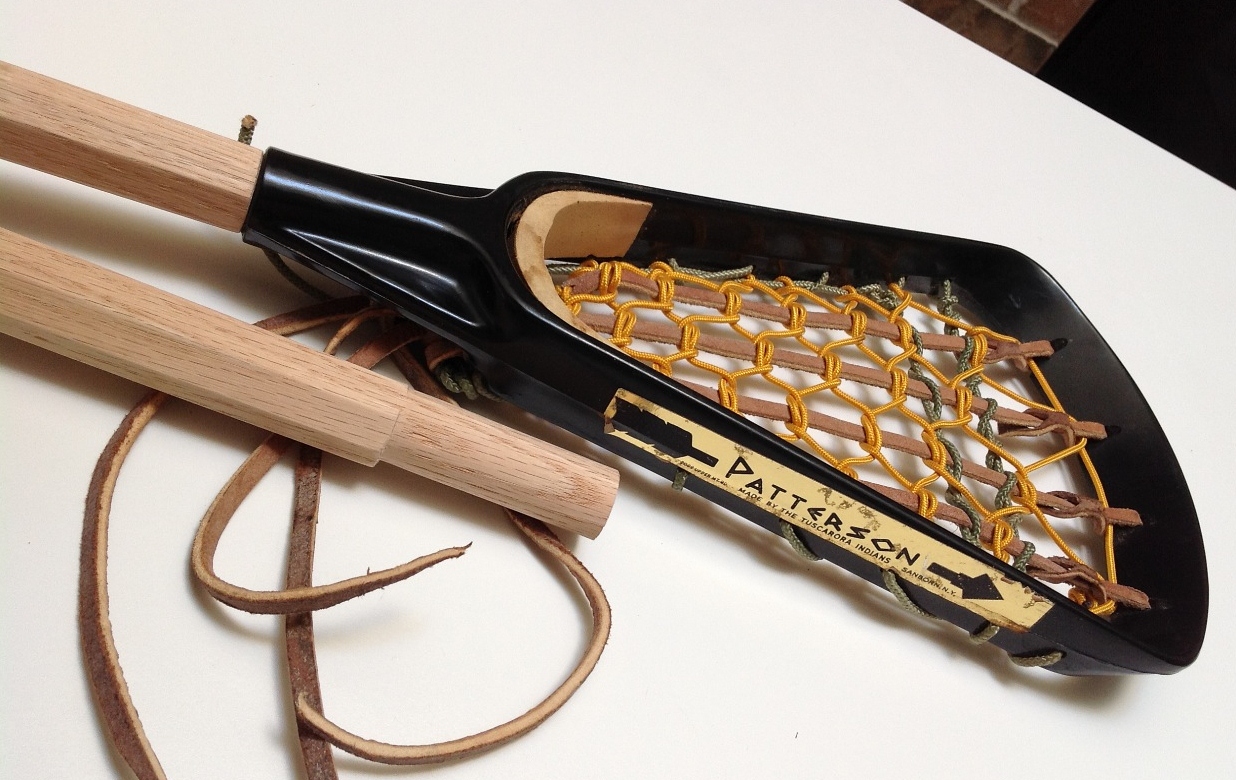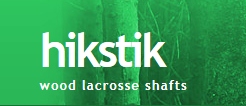 Looking for A Wooden Handle For That Vintage Lacrosse Head ?

Hikstik
is the place to go for that authentic look and feel.  I recently purchased a few vintage STX, BRINE, and Patterson heads from the 1970's. Displaying the heads alone was nice - but wanted to complete the look on a few of them. Hikstik was able to perfectly handcraft the wooden handles for me - exactly the way that they would have been produced 35-40 years ago. If you have some old plastic heads that need wooden handles just click on either one of the images above and you will be taken directly to the Hikstick website.