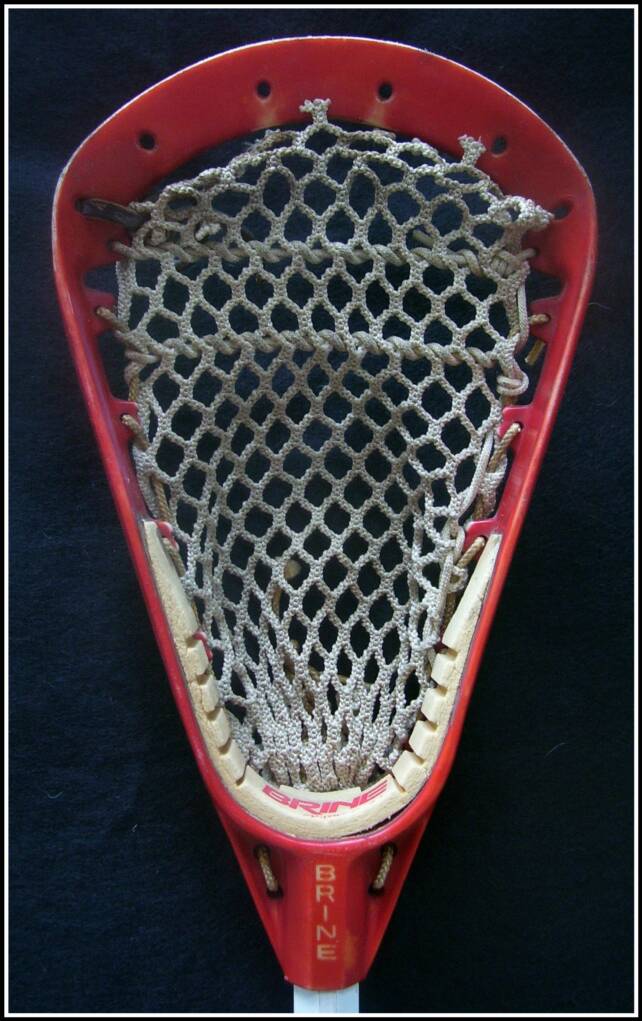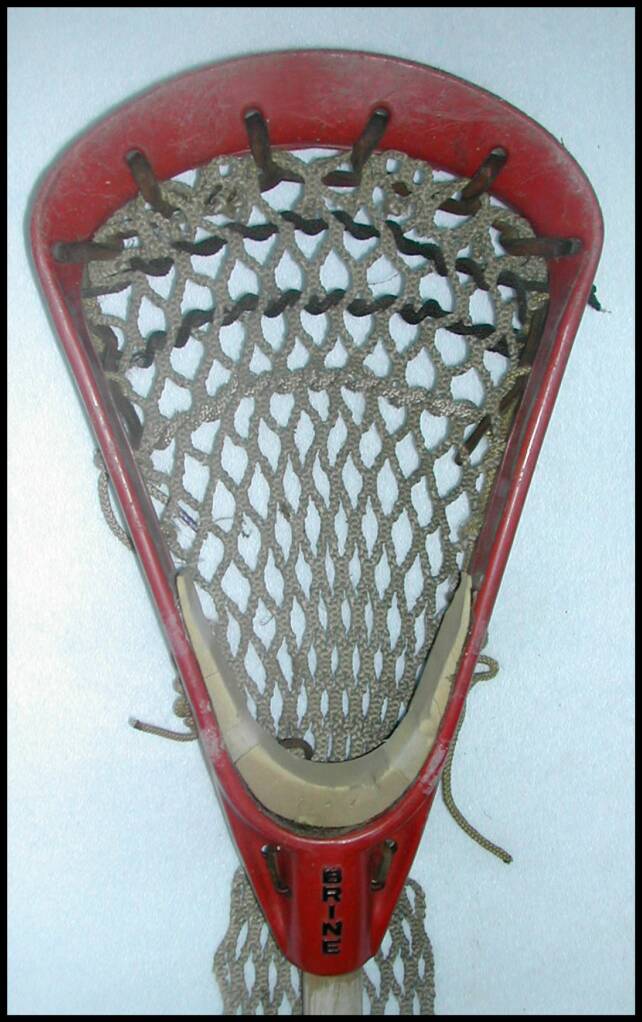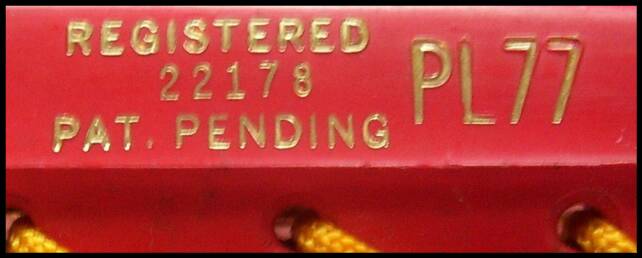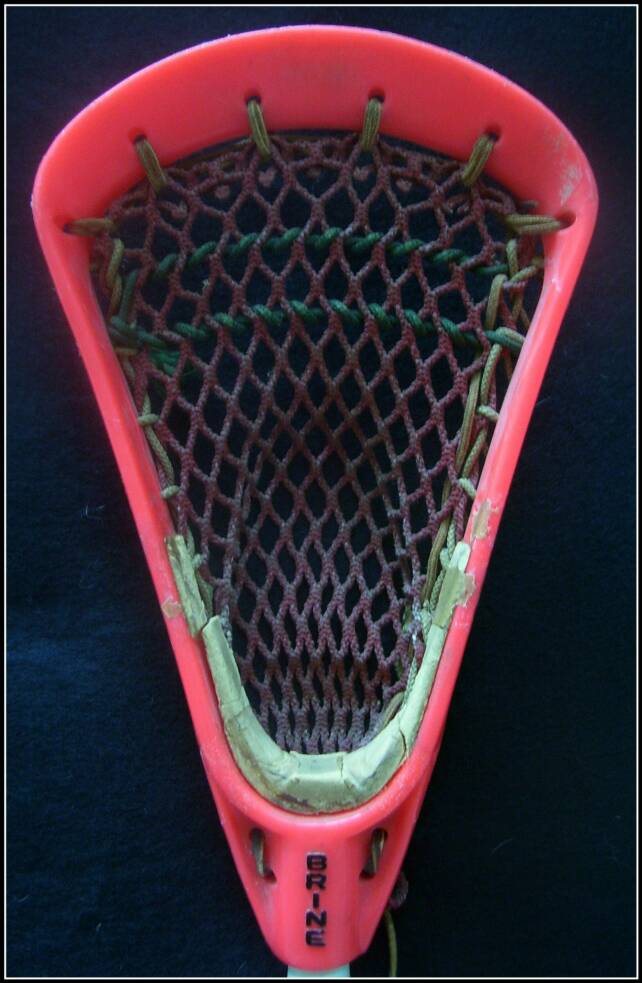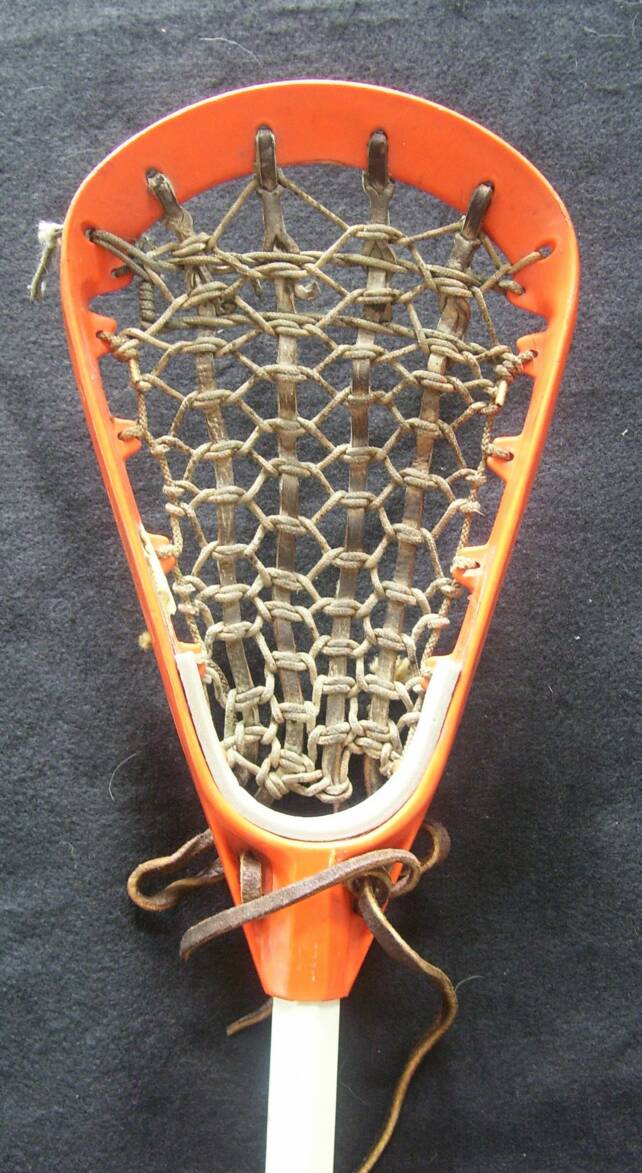 For many years during the 1970's through the 1980's the original Superlight and its offspring were Brine's most popular attack and midfield stick.  It all started with the "PL66" and evolved into the Superlight 2+2  There may have been subsequent versions such as the more recent O.S. when offset heads were invented - but SL2+2 is the last generation of the original dynasty - as far as I have been able to determine.

PL66

Circa 1974, this is the head that really  started it all for BRINE. I believe there were others, perhaps some proto-types with a different style throat, but in terms of mass production this was the first generation head that thrust BRINE onto the national lacrosse scene.  The "PL66" head to the left - is marked Patent Pending and has is all original wooden handle. The traditional stringing that was original to the stick had been replaced with mesh. (left)

PL66 / Superlight

Introduction use of the "Superlight" branding. It is also the only generation that used script text to print its name on the side wall. Both of these versions were marked Patent Pending. The theory is that the 1970's was a dynamic time in terms of proprietary technology and the different versions of heads were being created faster than the US Patent office could meet the demand of reviewing and granting patents on each design - so more often than not - a new head would be produced and marketed prior to patent protection being granted circa 1976.

Superlight II Attack:  Several enhancements were introduced when the SL2 was rolled out in the late 1970's.  Most importantly, Brine submitted an application for a patent on its new "peripherally grooved support tabs" in March of 1977, but was not issued US Patent # 4,138,111 until February 6, 1979.  As a result, the sticks that were produced during this 2 year period were marked Patent Pending.  In Brine's patent application it was explained that the tabs provided a mechanism for positively positioning a net in place which enables the formation of a finely tuned pocket.




Evolution of the PL66 - SUPERLIGHT - 1970's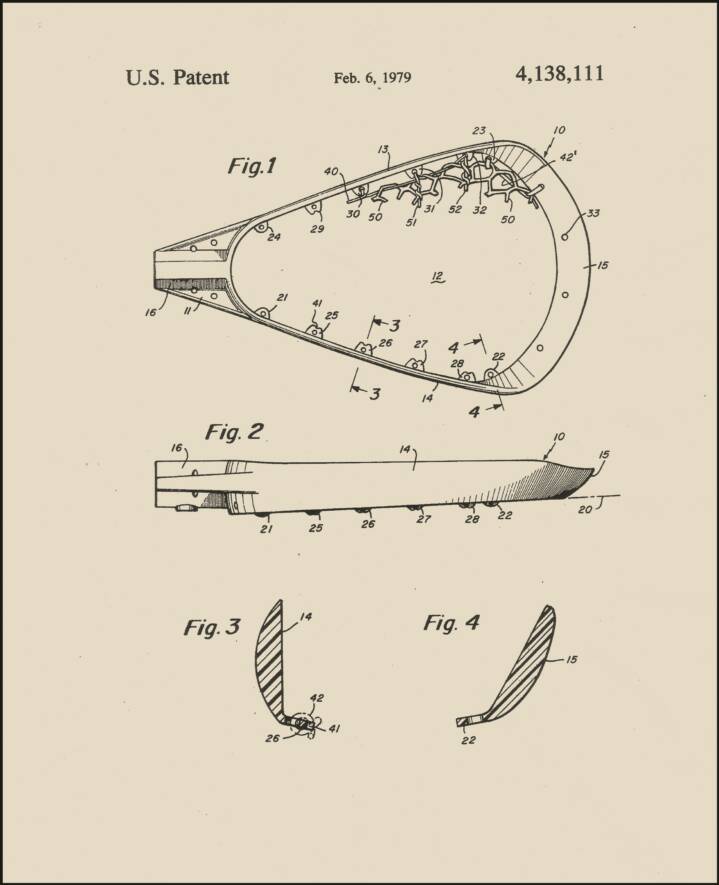 The PL77 was a mammoth head that was made specifically for the defensive player. As with many BRINE models - there is no patent number - however, is marked Patent Pending. The head measures #8 3/8 inches wide and 14 1/2 inches from top of scoop to bottom of throat. Brine would typically produce and mass market the head at the same time they would apply for the patent. In many cases it would take 2 or more years to obtain a patent and since technology was changing so dramatically - so quickly - there was no reason to wait for the patent to produce the equipment. As with most of the early BRINE heads - the throat is branded with the extremely raised letters. (circa 1974)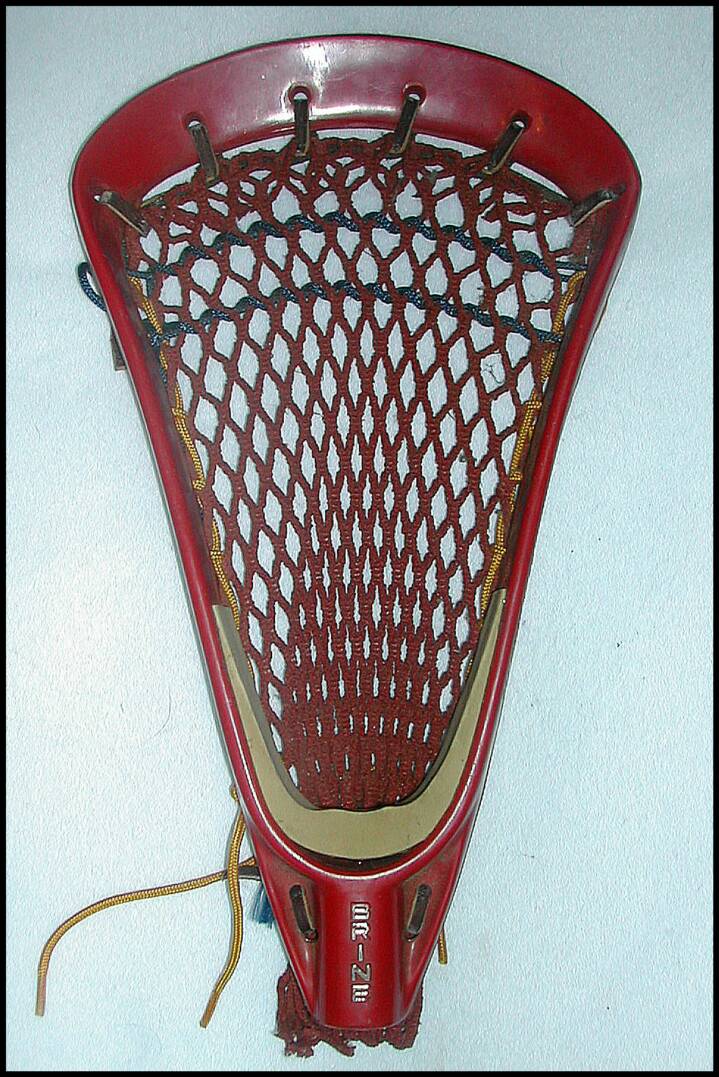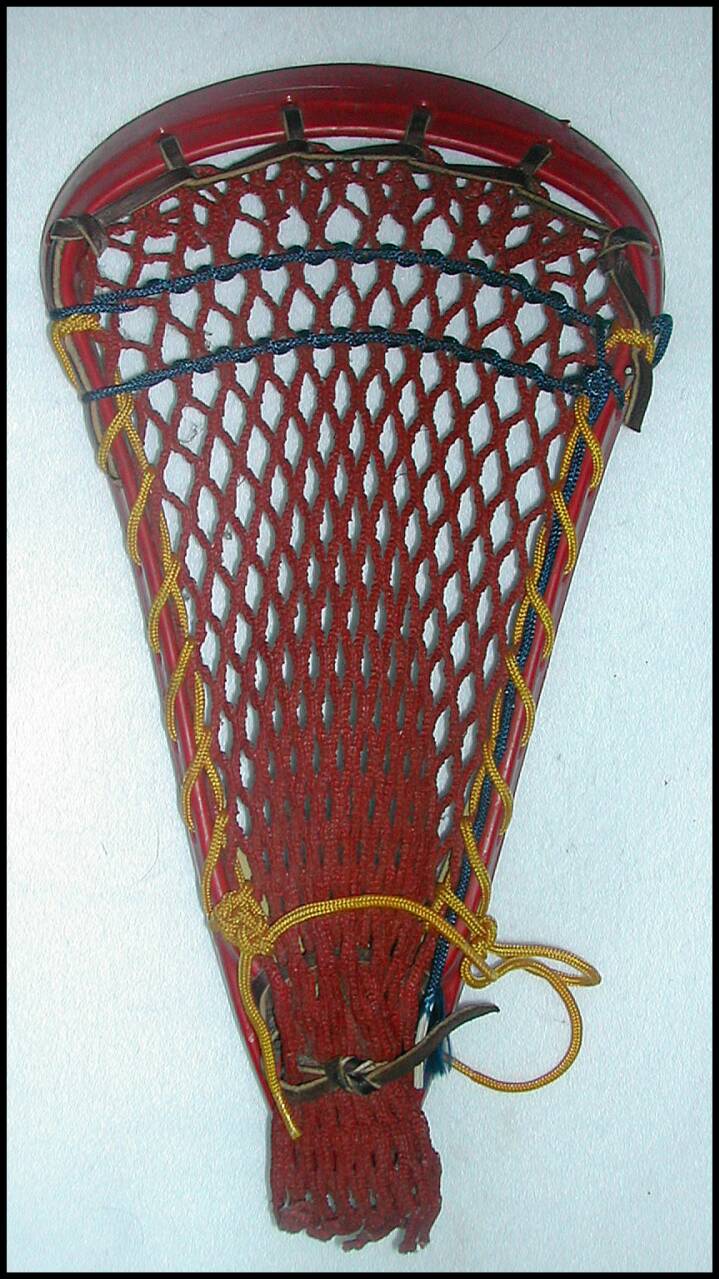 1st Generation Brine Plastic Heads circa 1972

© 2009-2015 Old School Lax Freak. All rights reserved.

The material on this site may not be reproduced, distributed, transmitted, cached or otherwise used, except with the prior written permission of Old School Lax Freak.

Interested in advertising on this site?

Interested in participating in our website link exchange program?

Click the button to the left and email us letting us know your interest.

UPDATE:   Did you play lacrosse in the 1960's, 1970's, 1980's, 1990's, or even in the 2000's?  If so - join us on FACEBOOK for a discussion on what your favorite lacrosse head was.  Share your pics or videos.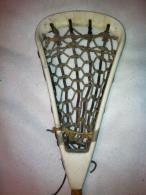 Brine created at least 3 different versions of this 1st Generation Plastic Head... One for the Goalie, one for the Mid Fielder, and One for the Attackman.

2nd Generation Plastic Head From Brine / 1st Superlight circa 1974

In January 2015, I acquired 2 really neat EARLY BRINE lacrosse sticks. This is the 2nd generation plastic head that was made by BRINE. I posted a pic about a year ago that featured a blue head .. the two I just acquired are white.. but what makes this early non branded SUPERLIGHT so important is the all original woven pocket. Bobby Pool - the All American player from the 1930's and inventor of the Double Walled Wooden Stick - also designed this pocket and filed for the patent in 1975.. He was eventually granted US Patent # 4,049,273 in 1977 - well after it began to see use in games.

The pocket is similar to what STX had offered at the time with MESH - as it was pre-fabricated and could simply be tied into the head when needing replacement. Made of all nylon string - it still resembled a traditional pocket with 4 strings running from scoop to throat just like the leather version would. So there you have it... Bobby Pool also invented and later sold to BRINE his design for a pre-formed pocket.