Superlight O.S.:  The O.S. stood for Off-Set head.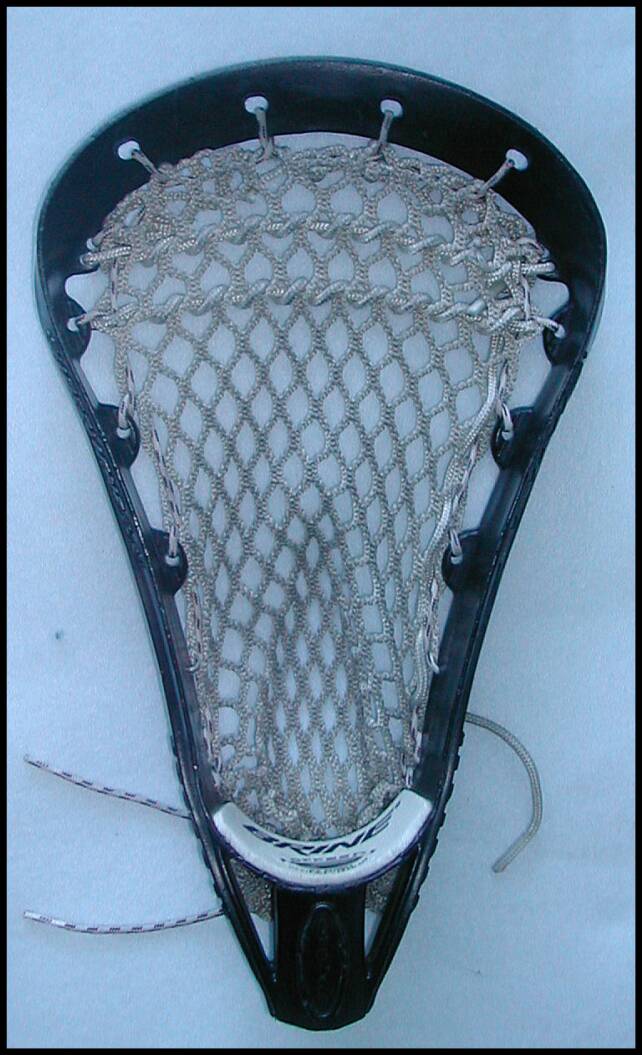 Edge: Brine introduced this revolutionary line of off-set heads beginning with the EDGE in about 1995. According to US Patent Number 5,651,549, claimed the the off-set design enabled the player to possess a better feel for the the ball within the pocket and the corresponding rotational orientation of the head. The key was the the "abrupt" decline in the upper plain resulted in a lower center of gravity that also enabled improved ball control.   With all that being said - this head quickly became one of the best heads that BRINE has ever made and has been the preferred head of many face-off specialists.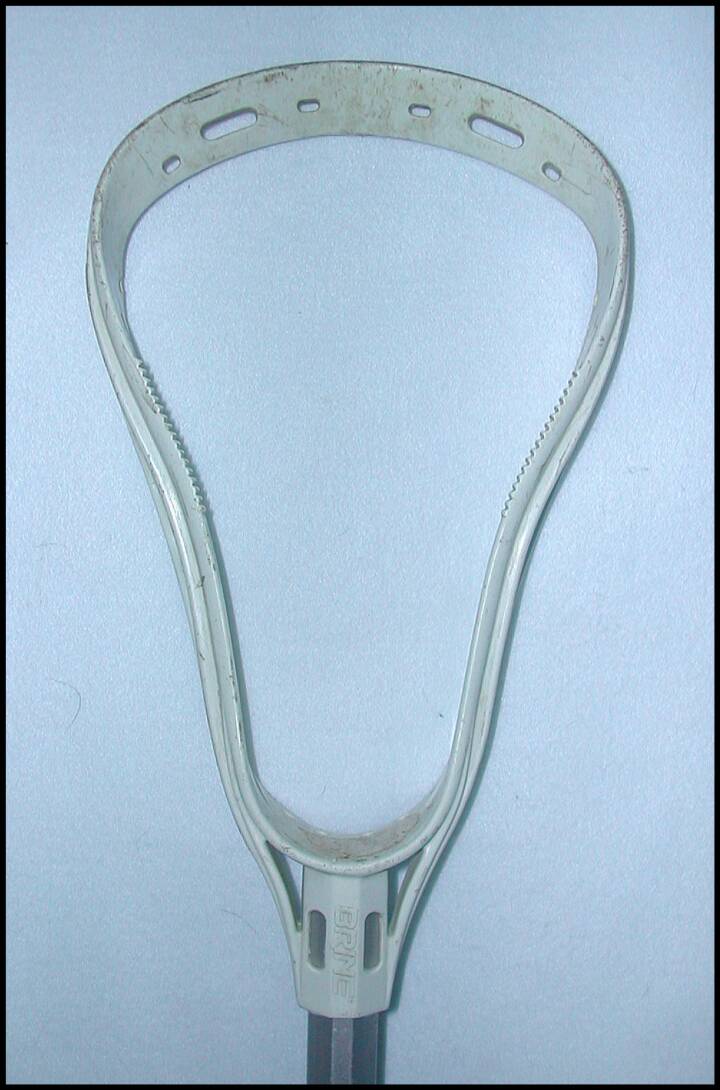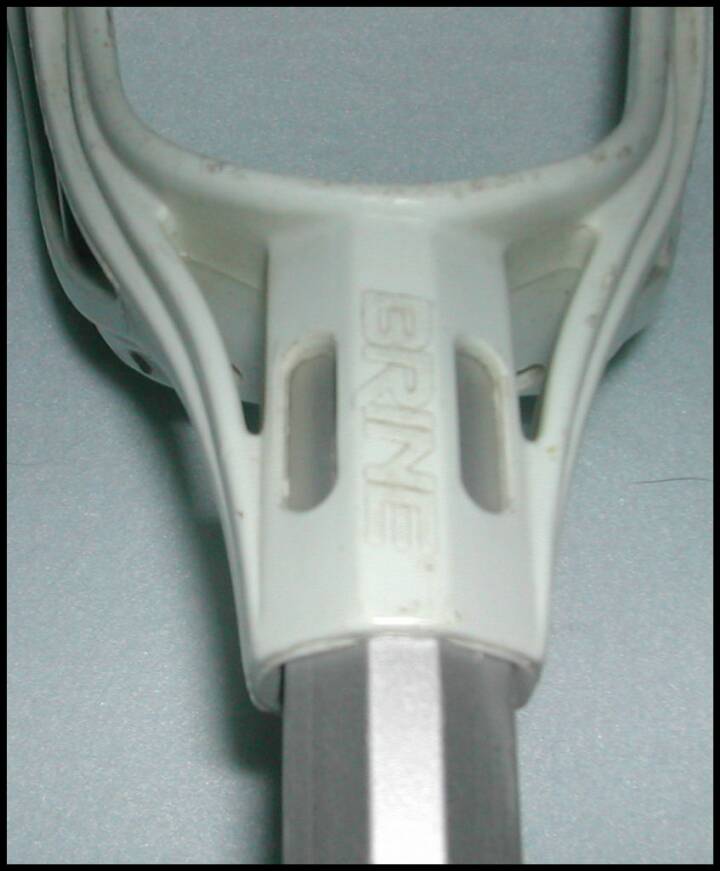 © 2009-2012 Old School Lax Freak. All rights reserved.

The material on this site may not be reproduced, distributed, transmitted, cached or otherwise used, except with the prior written permission of Old School Lax Freak.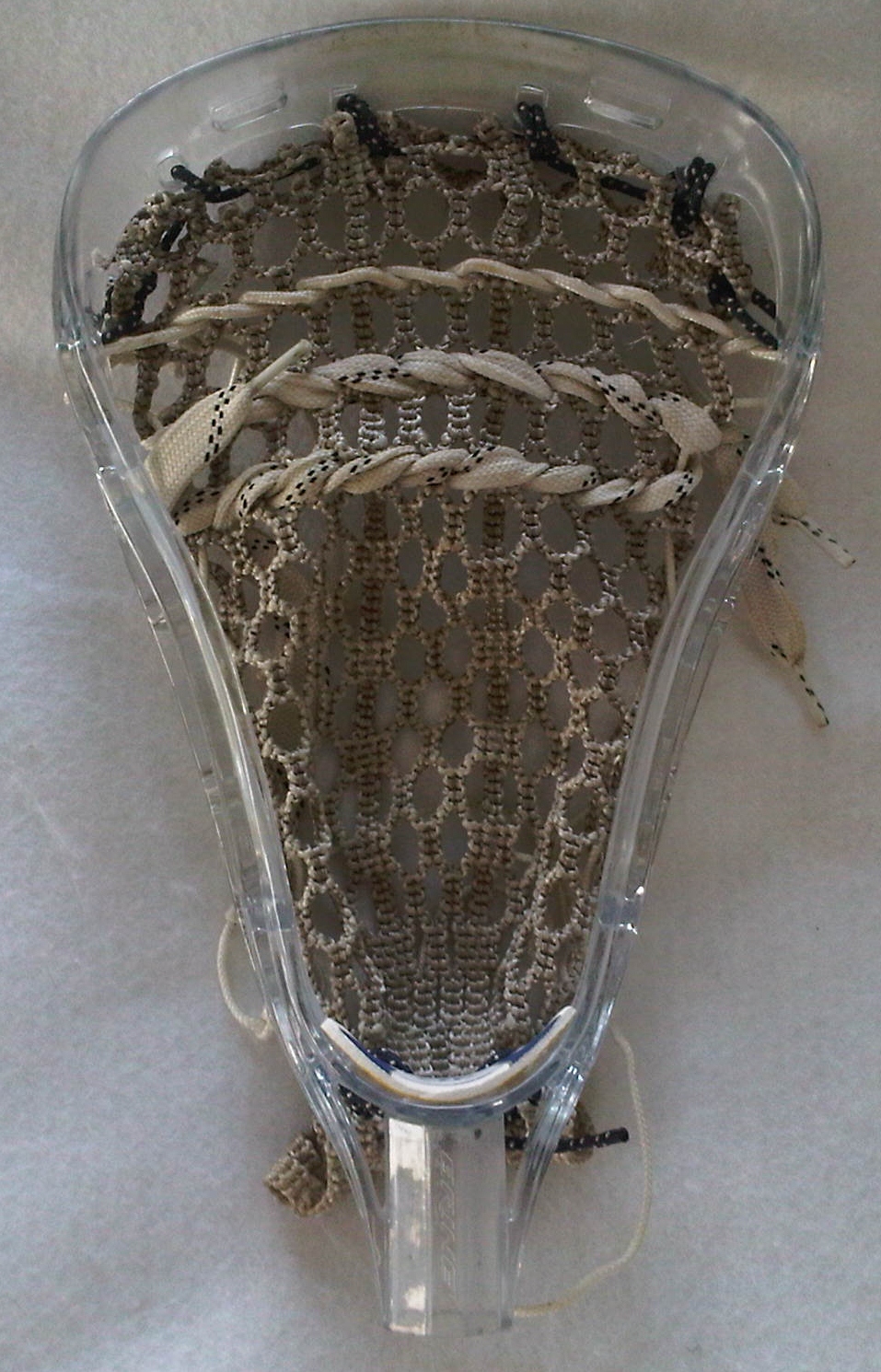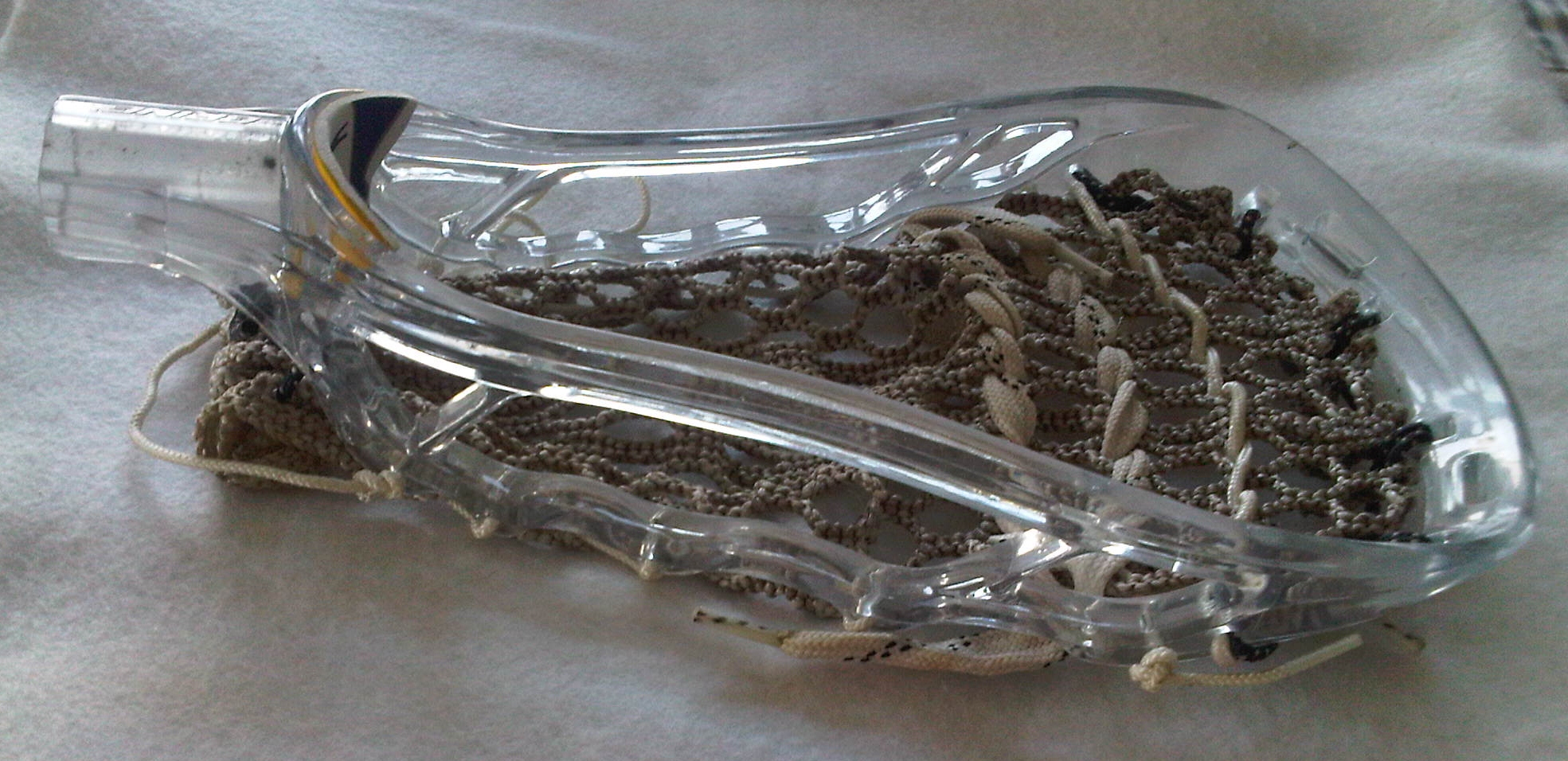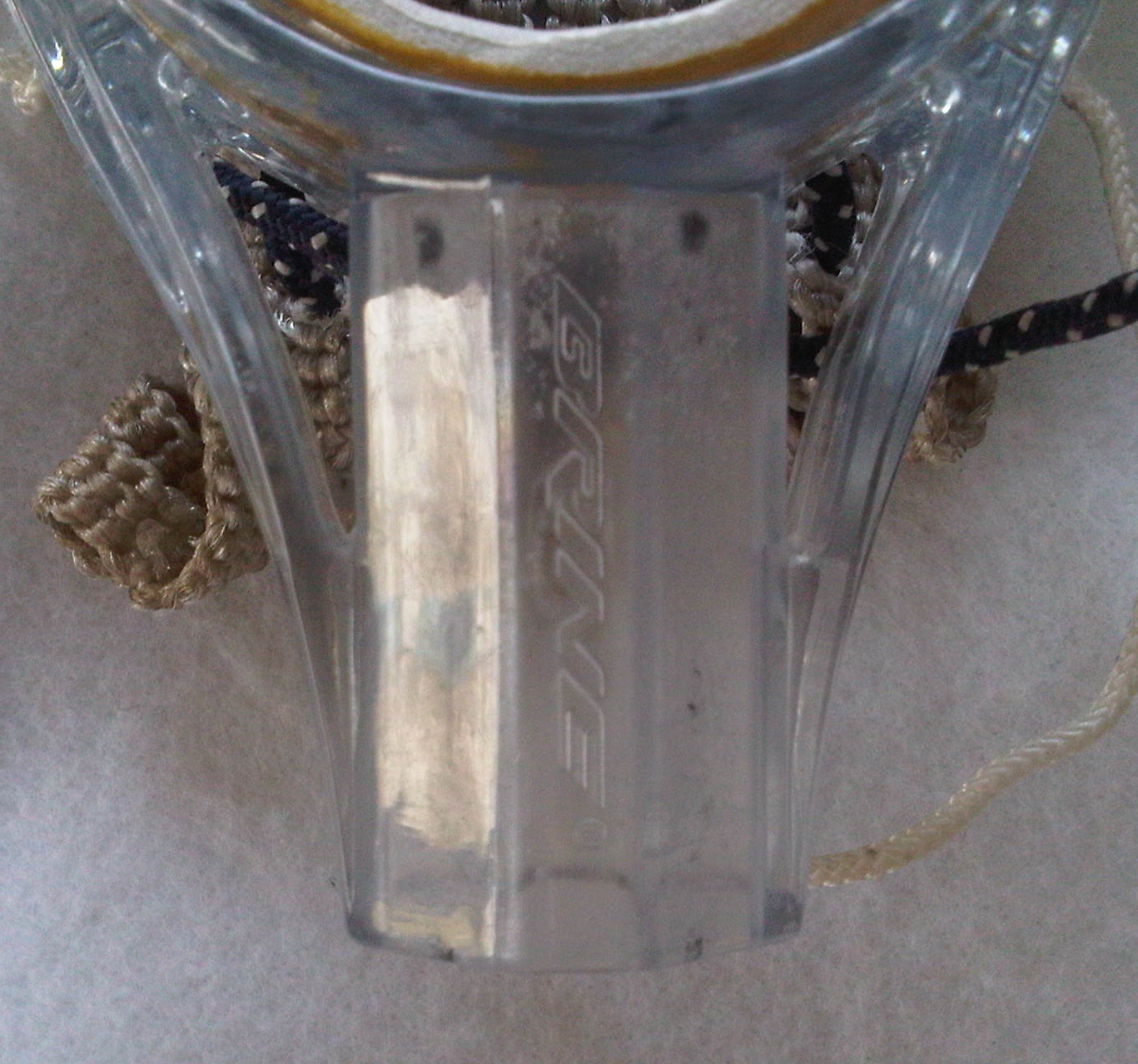 The Brine Edge ICE...just one of the numerous generations of the classic original Edge lacrosse head. Brine continued to capitalize on one of their best selling lacrosse heads by offering it in a clear plastic version.  Although this head was only produced about 10 to 15 years ago it is becoming a very collectible and hard to find head due to the unique color - or lackthereof of the plastic. If anyone knows the precise year of production - please email us. I am not aware of any other subsequent clear plastic lacrosse heads being produced. However, there was one other one that I am aware of - that actually
predates
this one by more than 20 years - all the way back to 1974. Come back in a few days and I will reveal who made it. Or if you think you know who made it - drop us an email at 
classicsticks@oldschoollaxfreak.com