The lacrosse stick to the left and below would appear to be one of the earliest sticks that M. Etienne & Son crafted in the early 1960's.  The only evidence that might suggest this would be the type of branding found on the head.  Most sticks that can be found that bear the M. Etienne & Son branding include the year 1978 and the font is large and stamped in very dark black.  The model name is normally found on the outside of the head.  However, in this example the font is small the model name appears on the inside of the head.

Branding Reads as follows:

KANESATAKE SPECIAL

INDIAN HAND MADE

M. ETIENNE & SON

OKA, CAN

The model name that appears on the inside of the head in two different places:

DE LUXE SPECIAL

The stick is about 41 inches long from end to end and about 6 1/2 inches wide at the widest point. The pocket is made of gut and rawhide.



On January 29, 2011, we introduced this page that is dedicated to the one piece wooden lacrosse sticks that Matthew Etienne hand crafted during a 30+ year period which began in the 1960's and lasted through the 1990's.  Please email us any pictures that you might have of such sticks and we will post them to this site.

© 2009-2011 Old School Lax Freak. All rights reserved.

The material on this site may not be reproduced, distributed, transmitted, cached or otherwise used, except with the prior written permission of Old School Lax Freak.

Find What You Are Looking For - Use Our Google Search

WE BUY OLD LACROSSE STICKS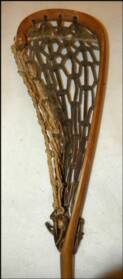 M. Etienne & Son Lacrosse Sticks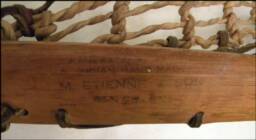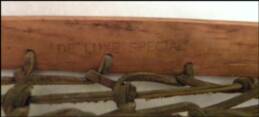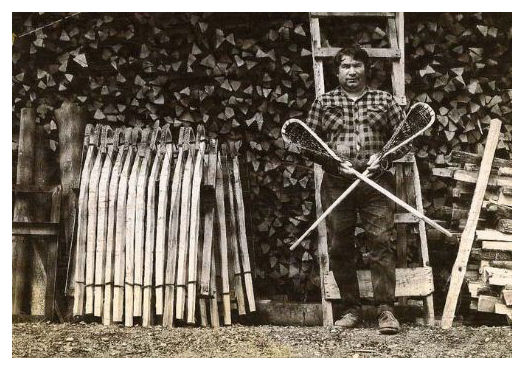 Matthew Waies Etienne 1932 - 2011

On  May 21, the international lacrosse community lost a very talented craftsman as Matthew Etienne, the famed wooden lacrosse stick maker passed away at the age of 78 years old.